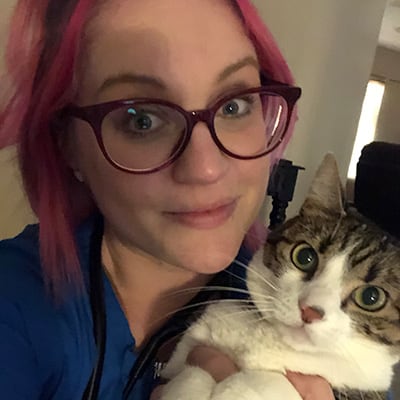 Dr. McCollum was raised in Waxahachie, Texas. She attended the University of Texas at San Antonio. She later attended Louisiana State University where she attained her degree in Veterinary Medicine (Geaux Tigers!). After graduating veterinary school in 2017, she moved to Las Vegas.
Dr. McCollum enjoys watching sports in her free time, especially the Vegas Golden Knights. She also enjoys spending time with her husband and their 4 fur babies (3 cats and 1 dog).
Her special interests in Veterinary medicine include dermatology and feline medicine.