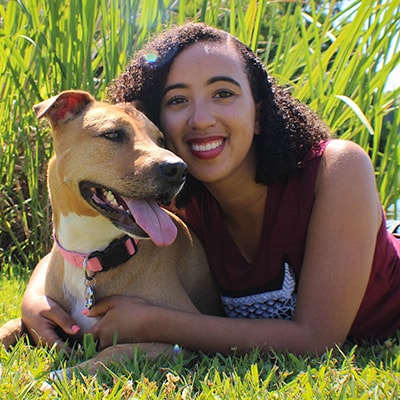 Dr. Laurie Mangeli was raised in Nairobi, Kenya. At a young age, she spent time at her grandparent's farm where she developed her love for animals.
Dr. Mangeli attained her Bachelor's degree in Marine Biology from Texas A&M with a special interest in fish and marine mammals. She later attended Tuskegee University where she received her Doctorate in Veterinary Medicine. Her professional interests include internal medicine and surgery, and is also seeking to increase her knowledge in aquatic medicine and veterinary chiropractic and acupuncture.
When she is not working, she enjoys hanging out with friends, outdoor activities, travelling and enjoying the comforts of home with her two fur-babies, Fiona (dog) and Boots (cat).